6th Annual South by South Austin Fried Chicken Revival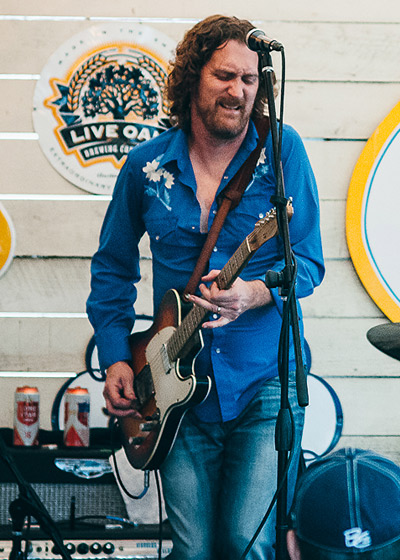 Testify! Five solid days of live music on the patio at our South Congress location. Possibly the tastiest day party of them all.
March 16-20 | 12pm – 6:40pm
2218 College Ave.
Austin TX 78704
(just off South Congress)
Presented in conjunction with Lone Star Beer and Ticketfly.
Printable schedule here.
2016 schedule
WEDNESDAY, 3/16
12-12:40 Hilary York
1-1:40  Harvest Thieves
2-2:40  Walter Salas-Humara
3-3:40  Colin Gilmore
4-4:40  Freedy Johnston
5-5:40  Otis Gibbs
6-6:40  James McMurtry
THURSDAY, 3/17
12-12:40  William Harries Graham and The Painted Redstarts
1-1:40 Eve and the Exiles
2-2:40  Beaver Nelson
3-3:40  Scrappy Jud Newcomb
4-4:40  Homer Henderson
5-5:40  Denny Freeman
6-6:40  Shinyribs
FRIDAY, 3/18
TICKETFLY DAY PARTY
12-12:40  Brennen Leigh
1-1:40  Michael Fracasso
2-2:40  Two Tons of Steel
3-3:40  Blackfoot Gypsies
4-4:40  Supersuckers
5-5:40  Ian Moore
6-6:40  Jesse Dayton
Friday bands in collaboration with Atomic Music Group
---
SATURDAY, 3/19
12-12:40  Curtis McMurtry
1-1:40  Wrenfro
2-2:40 Ramones 40th Anniversary Hoot featuring English Teeth, Johnny Goudie, Ramsay Midwood, Tony Scalzo and special guests
3-3:40 The Relatives of Dallas, TX
4-4:40 Barfield
5-5:40 Miles Zuniga
6-6:40 John Doe
SUNDAY, 3/20
12-12:40 Amanda Cevallos
1-1:40 The Wilds
2-2:40 Ice Cold Singles
3-3:40 Jonny Langford and the Far Forlorn
4-4:40 Jon Dee Graham and the Fighting Cocks
5-5:40 Mike & the Moonpies
6-6:40 Ray Wylie Hubbard
Past Revivals