8th Annual South by South Austin Fried Chicken Revival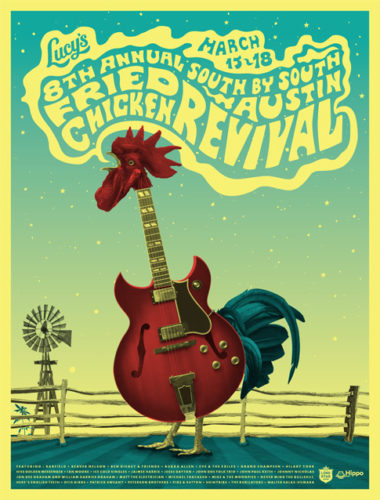 Testify! Four solid days of live music on the patio at our South Congress location. Possibly the tastiest day party of them all.
March 15-18 | 12pm – 6:45pm
2218 College Ave.
Austin TX 78704
(just off South Congress)
Free entry! No pass required! Kids welcome!
As always, we have mouthwatering fried chicken and cold beer ready to serve. Stay up-to-date on details here.
Past Revivals